Main content starts here, tab to start navigating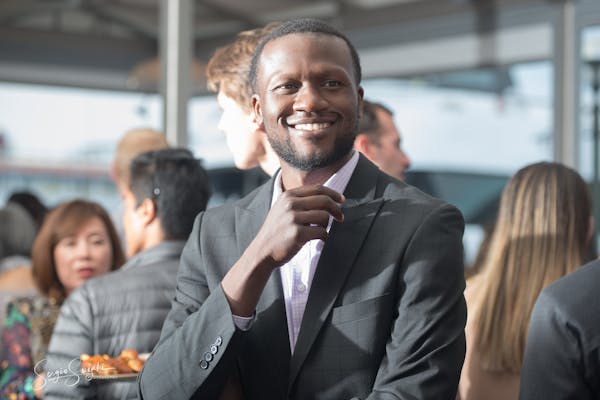 Kenzeo Mpoyi
General Manager
Kenzeo Mpoyi has been with Acurio International since December 2016 as part of the management team at La Mar Cebicheria Peruana in San Francisco. Born and raised in the Democratic Republic of Congo with little or no exposure to the culinary world, Mpoyi moved to South Africa to further his studies and soon saw the opportunity to gain knowledge about hospitality industry with the hope that one day he will bring this culture to his native country and teach the locals new culinary and restaurant management skills. Prior to working at La Mar, Kenzeo spent six years in Dubai working for renowned hotels as well as restaurants such as Hakkasan, the world-famous modern Chinese restaurant.
Mpoyi's passion for the hospitality industry began as a server during his college years while studying Business Administration in Cape Town, South Africa. As he spent more time working the restaurant floor and witnessing the joy and satisfaction of guests as a result of his warm and genuine service, Mpoyi decided to further his passion in food and beverage. Hungry to learn more about the industry, he moved on to the One&Only Hotel group where he worked on the opening team for Maze Grill from the world-renowned chef Gordon Ramsey. There, he came to appreciate the higher standards of five-star service through hard work and attention to detail. He has now assumed the role of General Manager for Jaranita.
In his free time, Kenzeo loves to visit local eateries and travel across the country, and learn about new cultures. He looks forward to serving the Marina community and creating a memorable experience for each guest.